Dress Steaming Service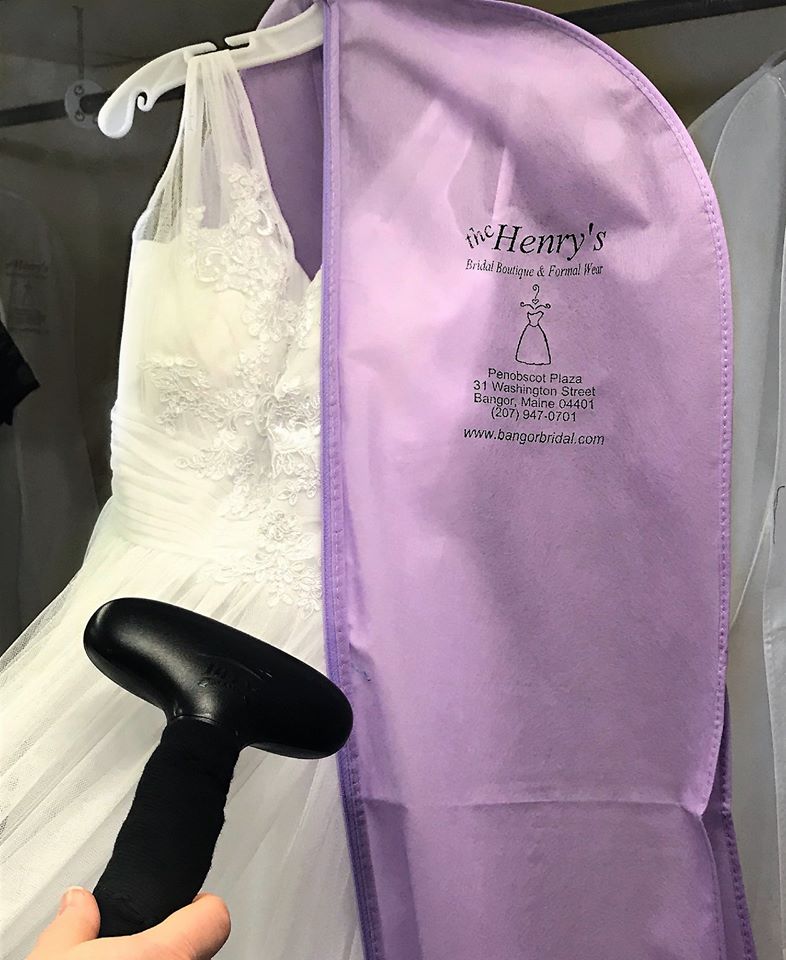 Have Your Dress Steamed Picture Perfect For The Big Day
As a full-service bridal boutique, The Henry's recognizes the importance of offering a steaming and pressing service. You want to feel your best on your big day, and a dress free of wrinkles and creases takes away stress and helps you have an enjoyable time.
Pricing
Bridal Gown steaming starting at $75 and up
Bridesmaid Dress $25 – $35
Mothers Dress $25 -$50
Prom Dress $50 – $100
Dresses will be inspected by a Henry's consultant before it is accepted for steaming. The Henry's reserves the right to refuse steaming of any dress for any reason.
The Henry's is not a dry cleaner and only provides steaming and pressing, cleaning is NOT included or available.
The Henry's is not responsible for inferior fabric quality and craftmanship which can result in poor steaming and pressing.
The Henry's requires a minimum of 72 hours notice for most steaming services unless other arrangements have been agreed to.
Call today to schedule your steaming service (207)947-0702
As a reminder, if you purchased your dress from The Henry's Bridal, a free steaming is included with your purchase.